Welcome to
SkinPro Esthetics
SkinPro Esthetics is built on a foundation of passion, integrity, education, and experience. Our goal is your empowerment, be that as an esthetician or on your own personal skincare journey. Trust us to provide you with the most transparent and objective advice. We also just really love all things skin, spa, and beauty!
What We Do
Laser hair removal is one of the most popular cosmetic laser procedures globally and has become a standard of care for both women and men alike. Discover the strength of the most researched laser technologies that offer fast, effective, safe, and comfortable methods of permanent hair reduction for all skin types.
The Stellar M22 by Lumenis is one of the most advanced, intelligent skincare innovations in this universe or any other. With this fully-loaded platform we can treat over 30 clinical indications from skin rejuvenation, vascular lesions, sun/age spots, tattoo removal, and more.
Our goal is to be fully comprehensive and to safely treat all skin types. We have invested in multiple platforms with dual wavelength Diode laser technology to ensure the safe, effective treatment of everyone who walks through our doors.
Are you ready to start your laser hair removal journey? Do you have concerns with your skin? Are you in need of the right products? SkinPro can help you! Book now to see us in Sherwood Park, located within Blush Artistry.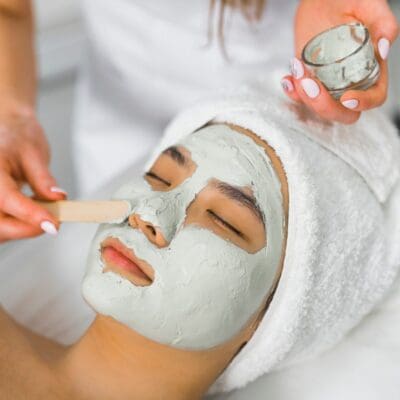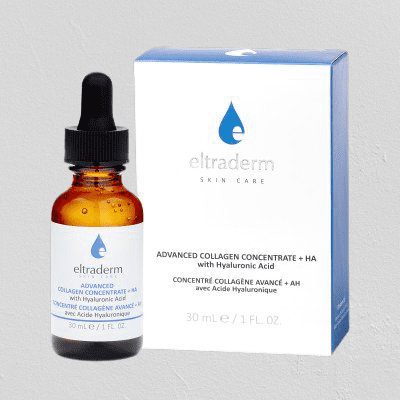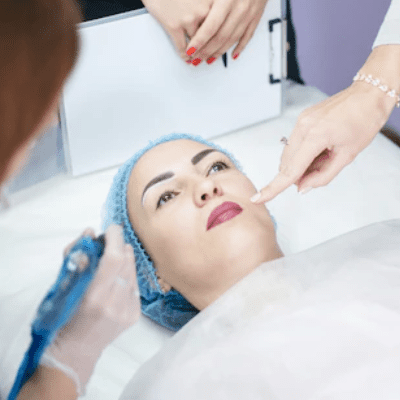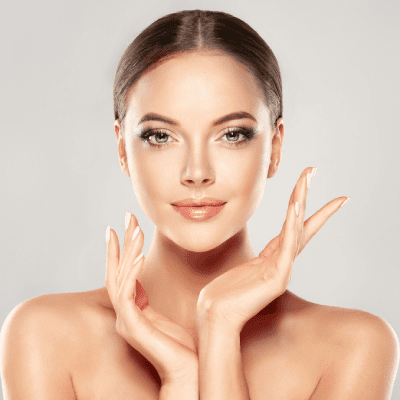 Meet Our Founder
Meet Robin: a passionate, dedicated, and highly knowledgeable esthetician, laser technician, and esthetics educator. Robin has been active in the field since 2004 when she received her first of many accreditations.
Robin is a Licensed Esthetician plus a Certified Clinical Aesthetician and Certified Laser Technician with a Diploma in Beauty Therapy accredited in 38 countries and is the only Clinical Trainer for Lumenis Aesthetics in Canada.
She is committed to lifelong learning, improving the confidence of her clients, and helping her students become professionals.
Located within Blush Artistry in Sherwood Park Alberta, SkinPro Esthetics is a premier skincare, laser, esthetics, and education destination for anyone interested in the field as a client or student. At SkinPro, you can learn from the best and receive treatments that will have you looking your best. SkinPro prides itself on being able to provide a luxurious and professional experience within a spa-like atmosphere.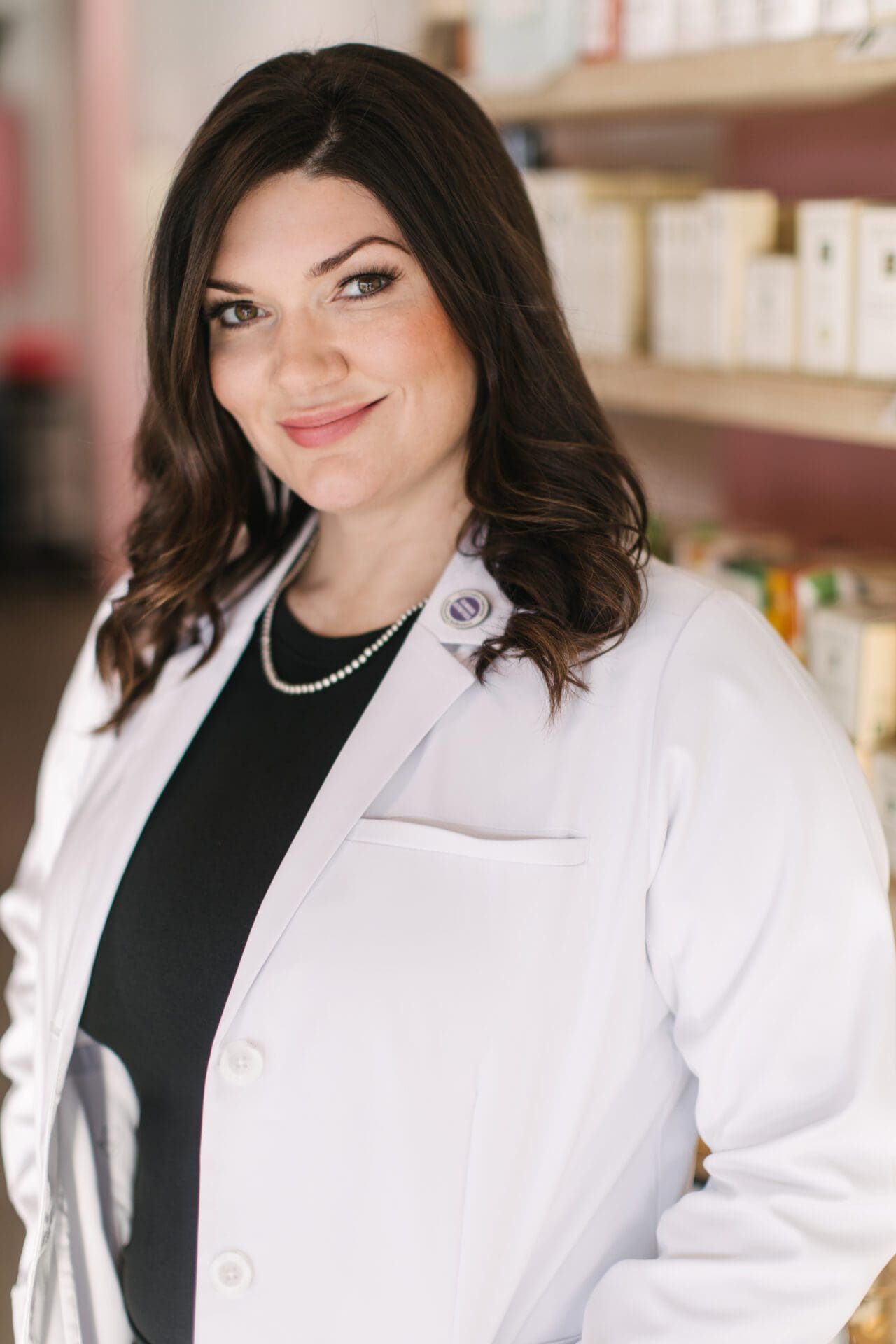 Why Choose SkinPro Esthetics?
Our clinic is located within the positive, friendly, good-vibes-only, Blush Artistry Headquarter's in Sherwood Park, Alberta! Here you can get your hair done, get a professional make-up lesson or application, have a massage, get a tattoo (or get one removed!), you can book a spray tan, get waxed, shop to your hearts content, and you can even book out the event space for your next private function! Now, with the addition of SkinPro's Laser Treatments and Clinical Esthetics services, it is truly a one stop shop & one of a kind experience!
SkinPro uses quality products and combines resort spa ambiance with clinical esthetics services to provide not only relaxation, but results. Get in touch to learn more about how we can help you!
Testimonials
What They Say

"I have never felt so comfortable with an esthetician before as I do with Robin!
I have had several treatments such as peels, waxing, laser hair removal, IPL facial, and laser vein treatments. I have also had the opportunity to be a laser model for Robin's students while she was training, which was such a neat experience. Robin has such a warm welcoming professional personality and with her expertise and knowledge she holds you know you will be well taken care of.
She works with your needs and wants for results. I have always been blown away by my laser results!"

-Chantelle Swonek
"Robin is absolutely wonderful with customers. I have had 3 facials with her. She is very knowledgeable about skin problems and explains what is happening and how to correct it. My face looked so much younger for weeks after the facials. Robin explains each product as she applies it, even how it will feel on your skin. I would highly recommend Robin to anyone."
-Gwen Vanderzyl
"Robin is a wonderful lady very patient and calm. Always going the extra mile to any treatment, making sure I feel pampered and cared for. My skin feels amazing from her treatment and she has very good light hands. Totally I am recommending her to my family and friends in Edmonton."
-Sorina D
"As a former student of Robin, I am truly grateful that I had the opportunity to learn from the best. I appreciate the knowledge and skills she shared with us. I wish you all the best Robin!"
-Ella Trowsdale
"My experience with estheticians is not vast but Robin has stood out for me. Her facility is inviting, comforting, spiffy clean, and very relaxing. Robin has a luxurious touch in her hands, she is gentle and strong at the same time. As an older lady I am a little nervous with techy stuff but I can relax and feel pampered with Robin. She is passionate and knowledgeable in equal measure and I love the results I see with my skin."
-Cathrine Gabrielle
"Robin goes above and beyond with everything she does. As someone who has been to numerous places, I can tell you she gives a truly wonderful facial. Her laser skills are pretty spectacular too! Book with her once and you will become a lifetime customer. I can't wait to see her new space!"
-Dezeray Brown
"Robin is an amazing teacher, she is always keeping if fun and interesting, she is very knowledgeable with everything she is teaching! It was a wonderful experience to have her as my teacher. 10/10 would recommend her!!"
-Kaden Moore
"Robin is knowledgeable, with a great relaxing space."
-Madison Balicki
"I saw Robin for a microdermabrasion facial and loved every minute of it. She is very professional and recommends what's best for your skin type and needs when it comes to services and skin care products. Very clean environment and cute set up."
-Melissa Mercier
"Robin is absolutely amazing at everything she does! She makes sure to walk you through everything she is doing so you always know what is going on, and is always focusing on making sure you are comfortable. Robin's knowledge and skill and the calm atmosphere creates a great experience!"
-Kat Veltri